By 2020, Ford is aiming to put self-driving cars on the road. Other competitors like Tesla and Google's Waymo, already have the technology, but so far the focus has mostly been on taxis and trucks. Ford wants to make sure it doesn't neglect the families.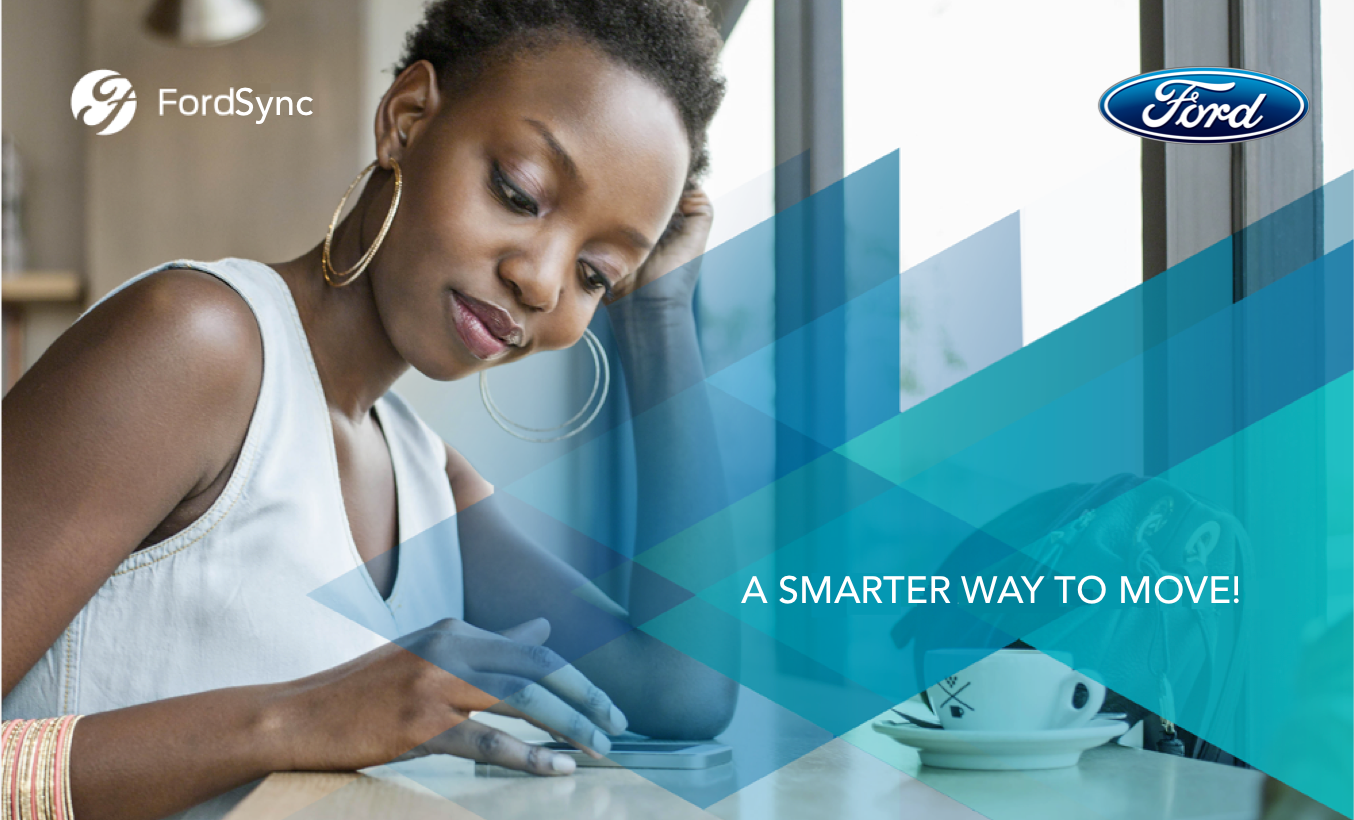 Roles:
Team Lead, UX/UI Designer.
Tools:

Sketch App, Lucidchart, Whiteboard, Pen & Paper, Invision, Photoshop
 Create a frictionless digital experience for families that seamlessly integrate innovative functionality with their lifestyle needs.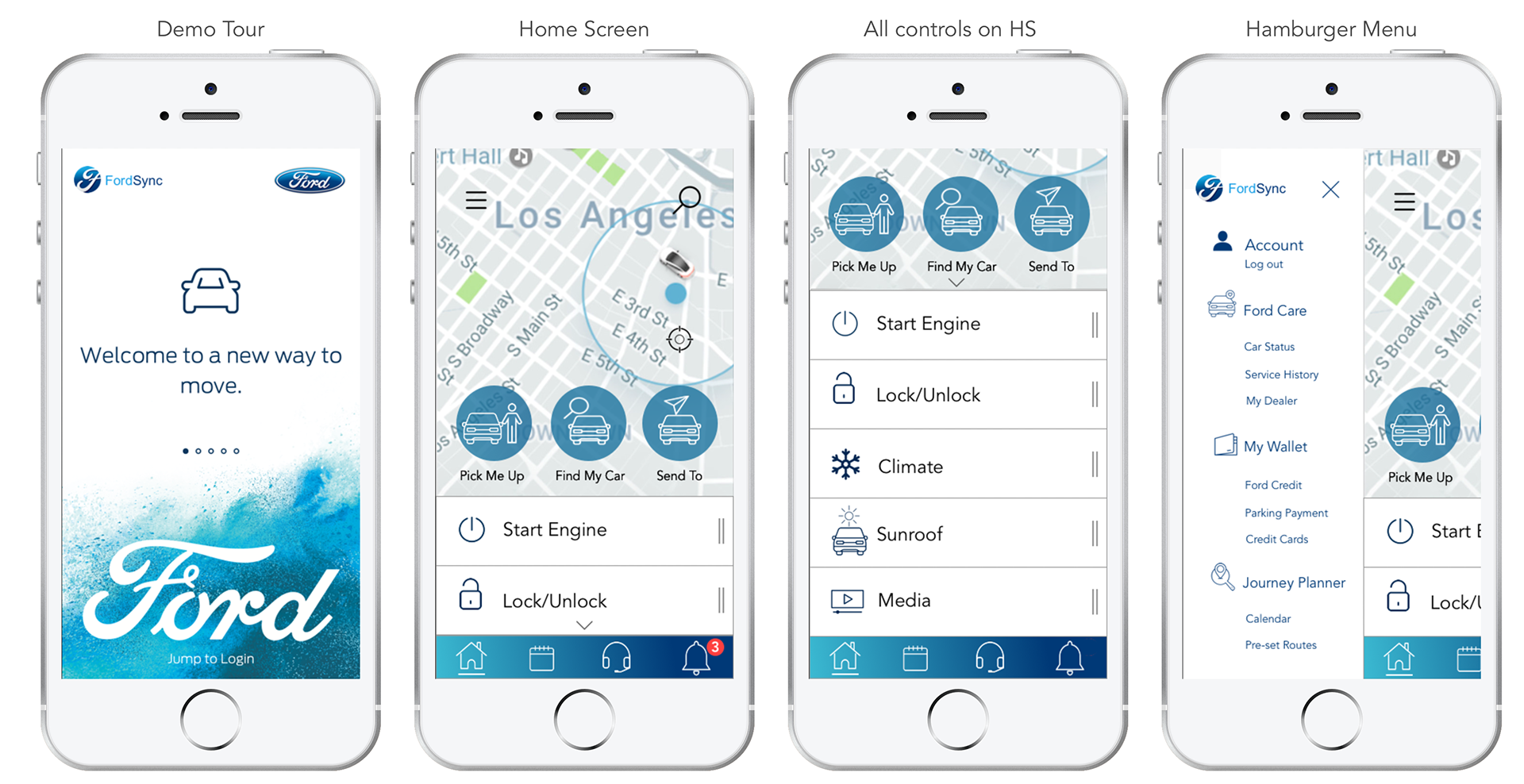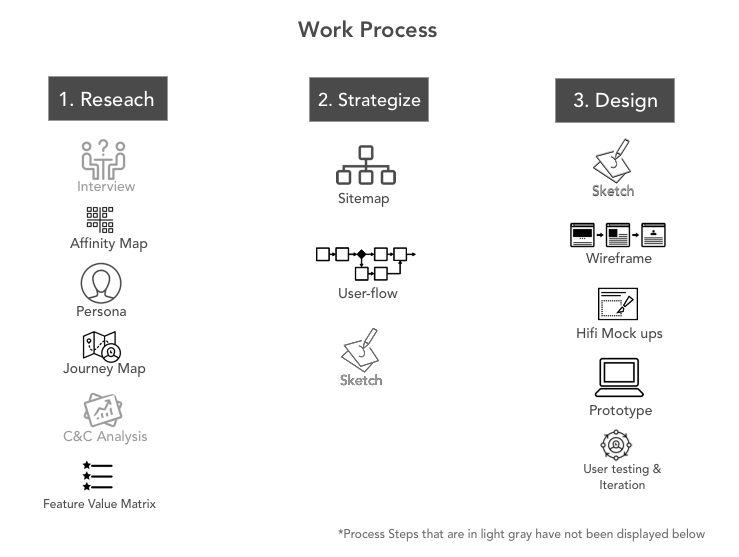 The first step in the research phase was to interview target users, families with children between 5-15,  to understand their current driving habits, expectations and frustrations. From the data gathered in the interviews we used Card Sorting method to identify the users' common pain points and to create the persona.

Jane, our persona, kept us focused on our goal throughout the whole process. When I drew her Journey map I realized what problems were being addressed in relation with her pain points.  Knowing the problems helped us come up with our Value Proposition.

"We aim to help parents like Jane spend quality time with their families by providing a mobile interface that will create a safer car experience and allow them more free time inside and outside of the car."
In the meantime, I had to do a lot of market research to find out what other competitors were doing and what features they were offering.  Competitive and the Comparative Analysis tool was used for this step. Now it was time to brainstorm ideas to come up with multiple features and prioritize them according to our users' needs. We did this step using Feature Value Matrix.
Affinity Map/Features List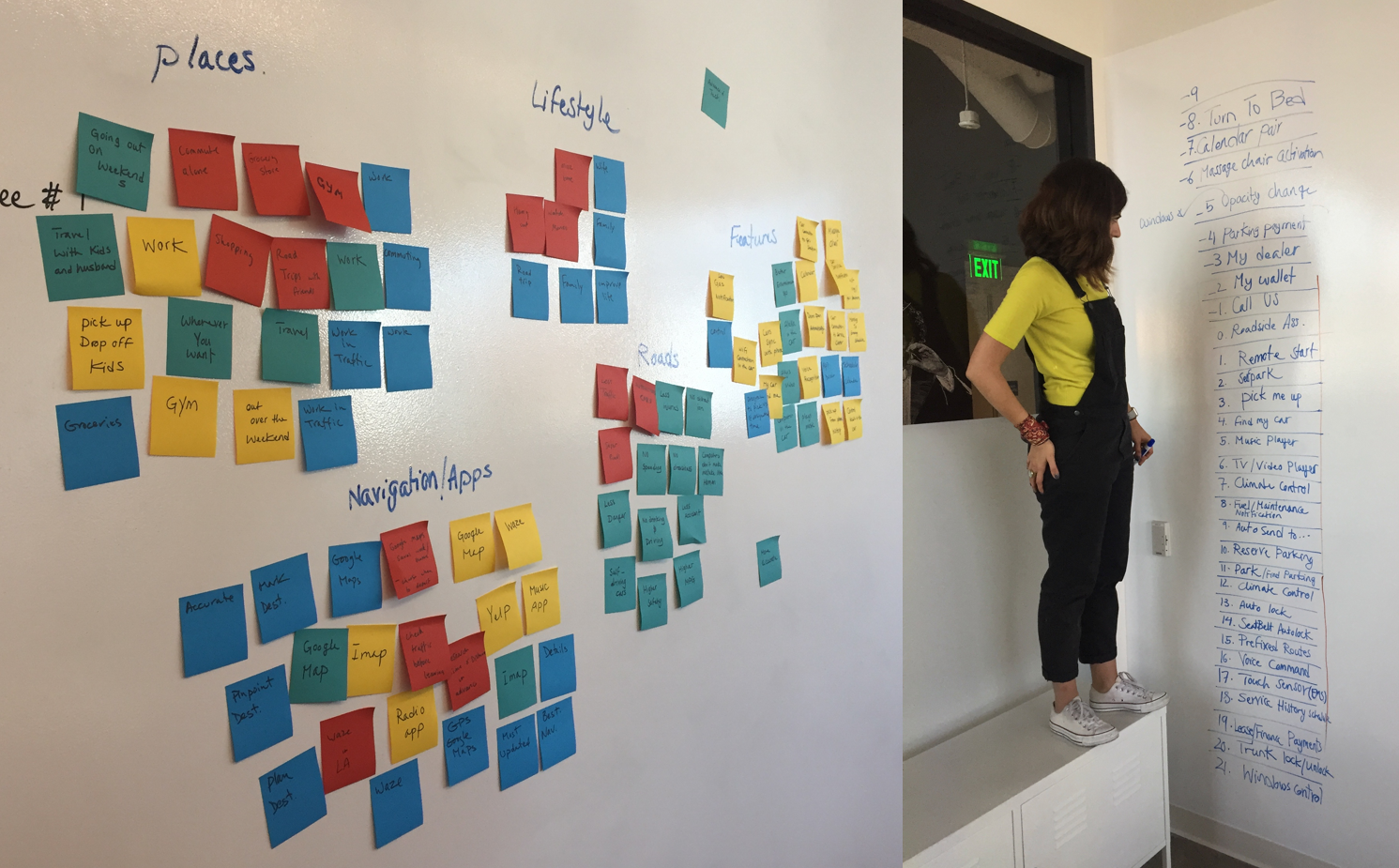 Now that I knew what features would better help the users It was time to start categorizing the features , labeling the categories and creating the sitemap. This would make it possible to have a clear understanding of the app's navigation.
We also needed to create the User Flow to explore the users' movement through the system. This would help applying basic sketching to ideate the interface designs

.
​​​​​​​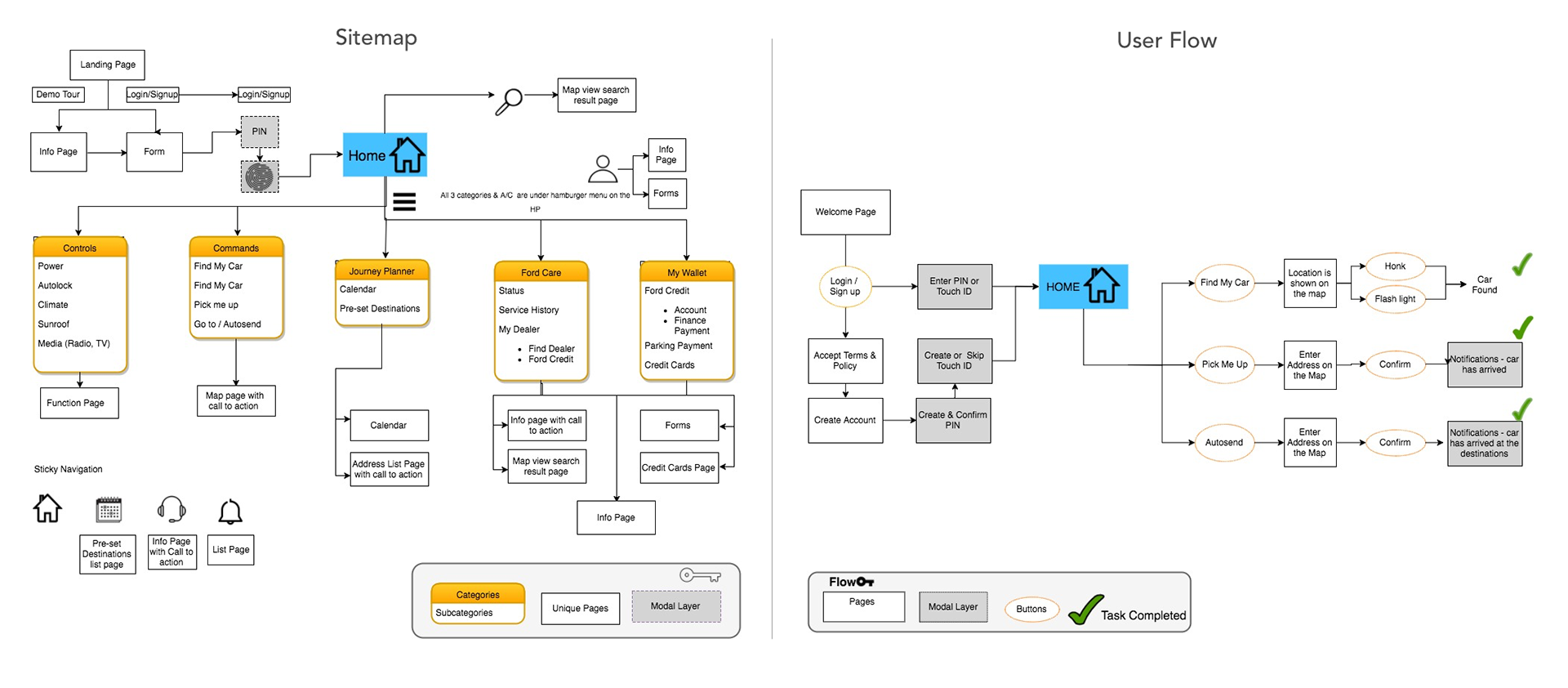 In the design phase, the sketches went through multiple iterations, because I needed to be sure I was making the best use of the homepage real estate while considering how to best design the Key Experiences for the users.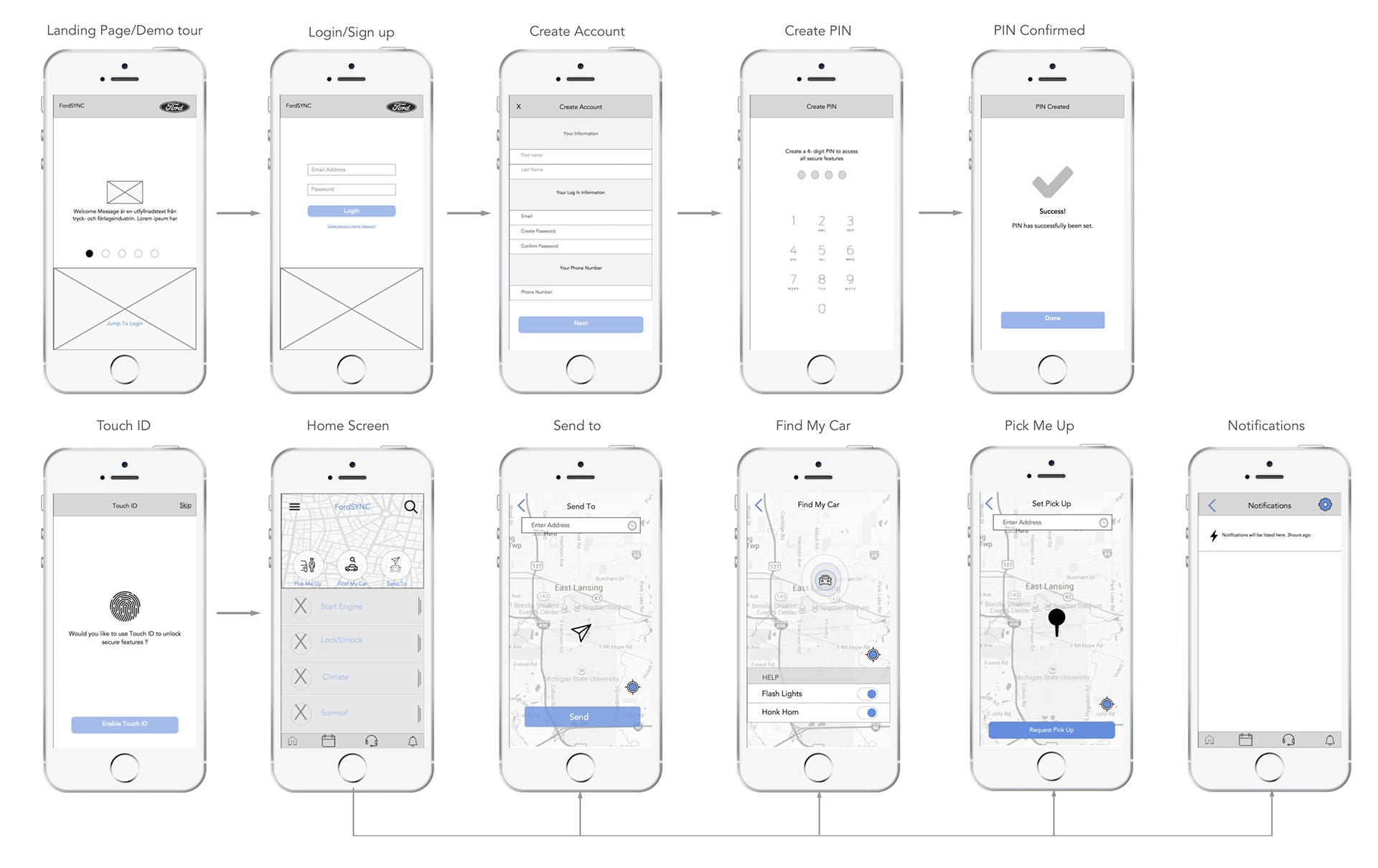 Initial user testing after the first mock up iteration helped me identify what needed to be improved. Here are some of the users' feedback:

• Design a Journey planning feature that syncs with the user's calendar and plans out all the user's activities.
• Create a feature that enables the friends who are using the same app, find each other on the route.
• Create a feature that syncs with the user's other medias, like Spotify.
• Create Ford Credit feature for car financing payments through the app